We invite you to try any one of our training products, risk-free for
90

days!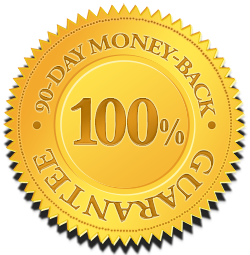 Our guarantee is simple- 90-day trial for all of our training courses. If, for any reason, you are not completely satisfied, we offer a 90-day, 100% money-back guarantee. No questions asked. Simply call us, send us an email, or hit the "Contact Us" tab attached to the right side of your browser over there to send us a message. It's as simple as that!
Here's to your drumming success!

Kevan Roy- Founder, Metal Drumming Mastery™