"…Allow me to introduce Kevan Roy, the most dynamic and prolific thrash drummer to hit the scene since the mighty Gene Hoglan." Brian Davis- KNAC.com, Editor-In-Chief- MetalEater Magazine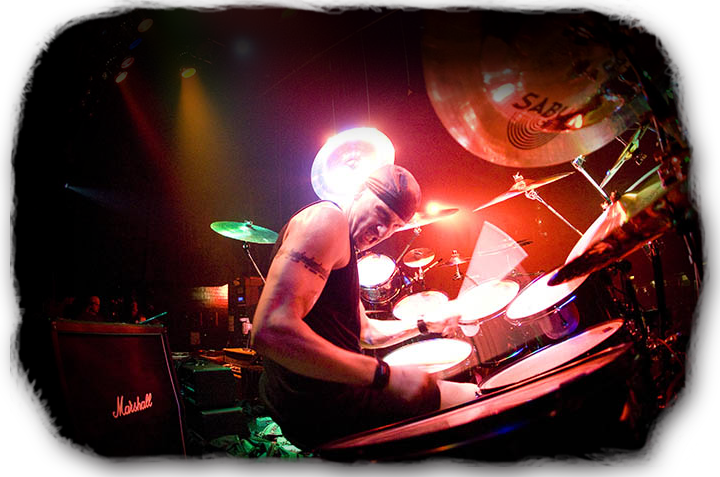 Kevan. Frederick. Roy.
"Sukev" track written and all instruments performed by Kevan Roy
Quick Facts
Drummer for Red Lamb for the "Anarchy For Autism" tour, 2013, with legendary Anthrax guitar player Dan Spitz.
Former drummer for instrumental Thrash metal band, Mastery (Spinerazor Records, Universal/Navarre, Sanctuary Records), for the "Lethal Legacy" cd and tour.
An accomplished drummer, drum builder, recording engineer and wannabe guitar player, with more than 20 years of music experience, has worked on more than 100 original songs.
Began teaching drums more than 15 years ago.
Has toured extensively across the United States and parts of Canada.
Produced, engineered, mixed and mastered Mastery's "Lethal Legacy" cd.
Former drummer for Jagermeister sponsored band Caym. Also produced, engineered, mixed and mastered their 2008 "Thriving On Chaos" release.
Has received international recognition for his music production and style of playing from publications such as BW&BK, Metal Maniacs, Decibel, Metal Edge and Metal Hammer, to name a few.
His music was used by the Carolina Hurricanes for their 2006 Olympic send-off for their players.
Had the pleasure of hosting bass player Marcin Novak, "Novy," of Vader and Behemoth fame, at his home and studio during the spring/summer of 2010, while they began writing and laying the groundwork for Novy's 'Road's End' band.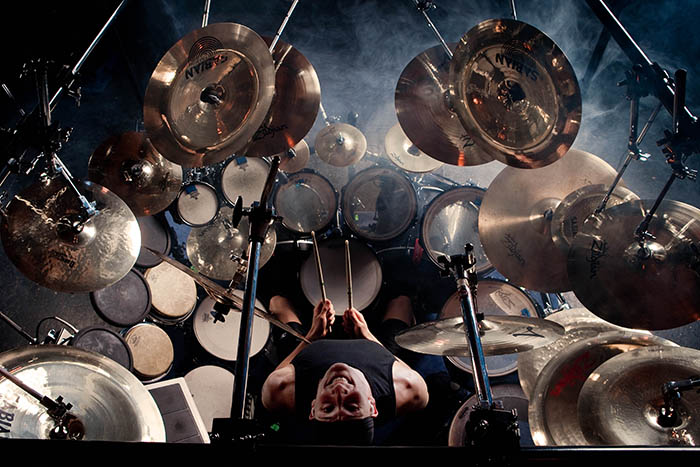 Kevan's love for music runs deep in his veins. His grandfather was a composer and music professor, who actually composed a version of the Canadian National Anthem back in the 1960's for Canada's centennial celebration. A composition which was later used throughout the Toronto and Durham District School Boards for many years. His father and uncle grew up playing piano and various horn instruments. This love of music seemed to pass from generation to generation. Kevan started playing piano at the age of 5 and studied up to grade 5 Royal Conservatory. It was through his teenage years that Kevan's interest in drumming grew. Kevan's inspiration early on came from progressive bands like Rush and Dream Theater, but also included some of jazz's greatest talents like Dennis Chambers and Dave Weckl, and later progressed to the heavier side of drumming, drawing influence from drummers like Gene Hoglan and Bobby Jarzombek. Terry Bozzio's style and philosophy towards drumming also played a big part in how Kevan wanted to develop himself as a drummer and musician. The idea of melodic drumming really appealed to him, hence the creation of his drumkit, "The Cage."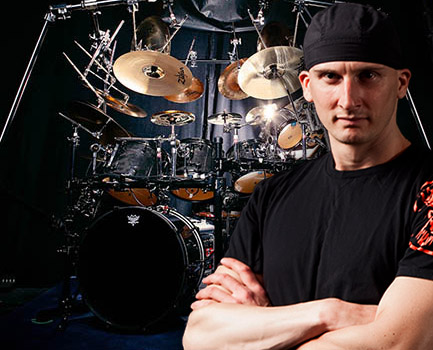 Comments About Kevan
KickedInTheFace.com
"The drumming is extraordinarily complex, especially when it comes to the double bass. Not only does Kevan Roy nicely create and solid foundation, but absolutely crushes with the utmost efficiency."
Dan Spitz, Guitarist- Red Lamb/Anthrax
"Kevan Roy…I've never seen anything like this, and, why isn't this guy like on the cover of every drum magazine known to mankind?"
MetalReview.com
"…some of the best damned thrash drumming I have ever heard."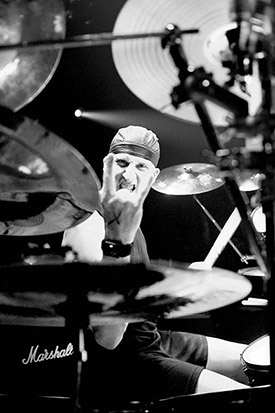 Metal-Temple.com
"Roy's smart production starts with excellent tones. From there the mix is a breeze, with each of the instruments packing a major punch. It's obvious that a great deal of effort went into the production of these six tracks, from the sharp, slicing lead tones to the perfectly compressed drumming, everything is about the overall sound quality of "Lethal Legacy" is top-notch."
MetalEater.com
"…one of the most distinct and dead-on tight thrash drumming performances I've heard in years."
MetalPerspective.com
"…and merciless beats on the 'leathers' are the main ingredients that will certainly blow your mind."