The 0-250 Kick Training System is "The fastest way to get FAST!™", and it is unlike anything you have ever experienced, bar none. This system will teach you techniques used by some of the fastest drummers in the world.
Whether you have been playing for 10 days or 10 years, this system will take you from wherever you're at to exactly where you want to go, guaranteed. For that reason, we wanted to make this training as accessible as possible to ALL drummers, regardless of where they're at on the curve, so we have created a number of different program packages for you. This way, if you're not quite ready to go all the way, you can create your own training pack, based on your own experience and needs/goals.
So if you're ready to melt the beaters right off your pedals, check out the options we've created for you below! If you have any questions, you can give us a call, send us an email, or hit the "Contact Us" tab over there to the right. We look forward to hearing from you!
Here's to your drumming success!

Kevan Roy- Founder, Metal Drumming Mastery™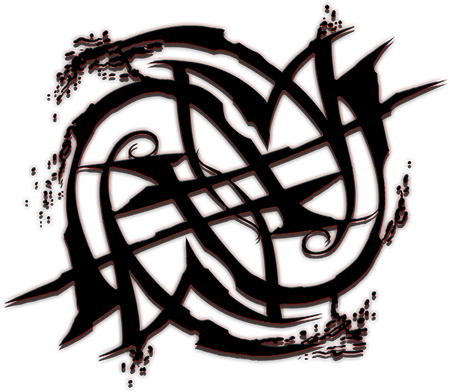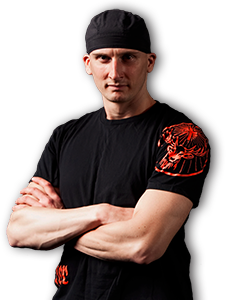 Not ready to jump right into the whole program? No problem! We've put together a number of different training packs so that every drummer can custom design their own training regimen. So whether you just want to get your feet wet (no pun intended!) or take your bass drum technique all the way to the extreme, we've got your ticket!
Each group has been paired down so that you can mix and match or focus on a certain set of skills in particular. Have a look, and as always, if you have any questions, don't hesitate to hit the "Contact Us" tab over there on the right!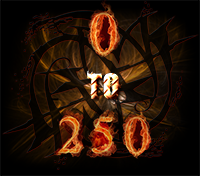 This package covers everything from beginner to advanced…and then some. This complete program will give you all the tools you need to accelerate your playing and your progress. It includes all 29 chapters, plus the bonus material.

(The full program comes with some perks!)

Access to the Bonus Content section! Behind-the-scenes, extra patterns and grooves, special tutorials…this section will be ever-expanding and full of surprises! Currently 2+hrs.

A one-hour Skype video lesson/consultation with Kevan. Discuss technique, grooves, gear, setup, the music biz…whatever you like!? It's your hour. A $100 value.

Continuous coaching and review- Having a challenge breaking past a certain barrier? Submit a video of yourself for Kevan to review personally and offer personalized coaching and advice on your progress! A $300 "Master class" value!

An inside track to new training programs and products in development. This will include special member-discounts, sneak previews and an opportunity to be part of the development process! Plus, you get priority and ongoing service for anything related to the program.

We've even created some payment options for you!
*All backed by our 90-Day, 100% Money-Back Guarantee!*
One-time payment of $97
Two equal monthly payments of $52/month
Four equal monthly payments of $27/month (About the same price as ONE private half-hour lesson!)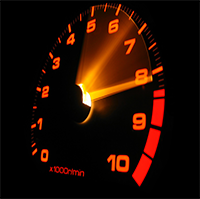 These Power Packs offer a couple different skills groupings that focus on control and developing a powerful foundation for taking your bass drum technique to the next level.

Video list:
*Bonus*
Downloadable guitar tracks with drums removed for you to practice your own patterns to.


Video list:
*Bonus*
Downloadable click tracks from the "Building The Ramp" lesson, tempos ranging 80-250bpm.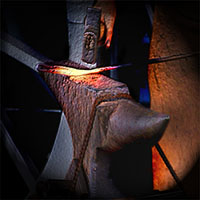 This Fundamentals Pack offer a couple different skills groupings that focus on the building blocks for developing really solid, in-the-pocket playing as well as some understanding about both your instrument and music in general.

Video list:


Video list:



This pack is all about breaking patterns…and messing with your head a bit! A few challenging exercises specifically meant to cause a bit of a short-circuit in your brain in order to help you break free from all the straight-ahead, "standard" patterns and sequences you're accustomed to playing.
Video List:
*Bonus!*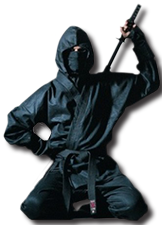 When it comes to skills development, there truly are no "secrets." You have to woodshed it. Work ethic and what I refer to as "seat time" will beat fancy "tricks," hands (feet?) down, every time. Having said that, there are definitely some highly specialized techniques that will compound your efforts and help you to reap exponential rewards!
The Ninja Tactics packs are all about high-tech, specialized and unorthodox techniques and training modes that will challenge your thinking and provide you with invaluable insight on how to take your playing to the highest reach of your potential. This is stuff you will NOT find anywhere else. While focused on its application to bass drum technique, these lessons can be applied to all aspects of aggressive drumming.

Video list:


Video list: